You are here
The plaque has arrived!
NR4M (team 'Goat'), was the winner of the 2011 CQWW RTTY DX contest in the 'Multi-operator, Two transmitter' class, for North America. It really is an attractive award.
This was a new North American record of 6,363,236 points.
Congrats to the following Rappackers whose 'high effort' participation made it all happen:
NR4M, K4EC, K7SV, N3ZV, W4MYA and KI4UDF.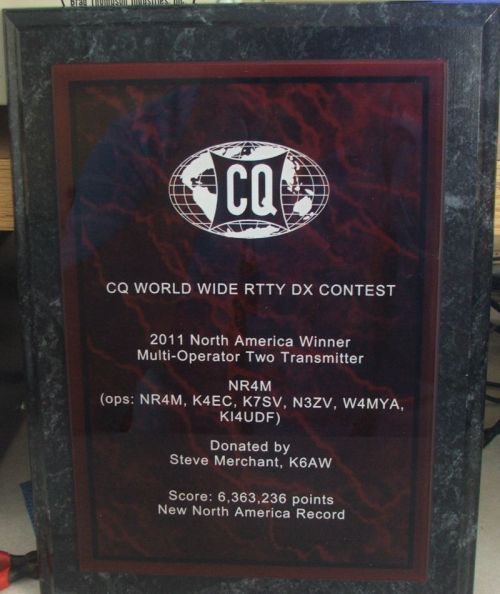 Steve, NR4M