You are here
Dan, W0CN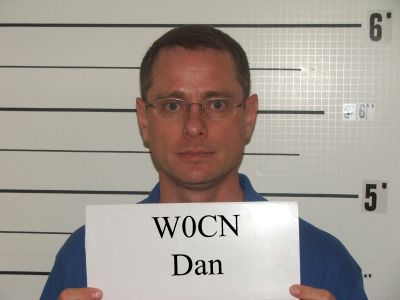 Name: Dan Hausauer
Current call: W0CN
Previous calls held: WH7Z, TI5/W0CN, KG4CN, PJ2/W0CN, PJ4/W0CN, KH6/W0CN, KH9/W0CN, S5/W0CN, 4X/W0CN, S21YQ, A4/W0CN
How long a ham? Since 1977
How long a PVRC member? Since 1997
Occupation: IT, USAF (Retired)
Favorite mode: SSB
Favorite contest(s): CQWW, ARRL DX, SS
Notable awards or achievements:
What do you like about ham radio other than contests? More contests and DXpeditions, and the great comraderie we share.
Current home station setup: K3
Other radio clubs you belong to: PVRC, Florida Contest Group, Koolau ARC, Sandwich Island Shortwave Club
Favorite ham radio related book or magazines: NCJ, CQ, QST
Other interests besides ham radio: Family, friends, and sports.