You are here
Whitney, N3ZV
Whitney, N3ZV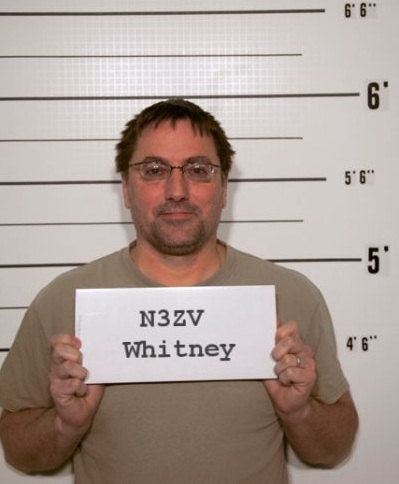 Name: Whitney Tritch
Current call: N3ZV
Previous calls held: AJ4BJ  KA3TKZ
How long a ham? 24 years
How long a PVRC member? 2 years
Occupation: Jr. Electronics Engineer
Favorite mode: SSB,CW,RTTY
Favorite contest(s): 160 Meter DX Contest
Notable awards or achievements: 1st Place 2009 ARRL 10 Meter Contest mixed High power
2nd Place 2011 CQ 160 Meter WW DX Contest Single operator high power SSB Virginia
What do you like about ham radio other than contests? Chasing DX, rag chews
Current home station setup: Yaesu 1000MP,  Alpha 99,  Palstar AT4K antenna tuner,  Optibeam 80-30 @ 112ft, Optibeam 18-6 @ 101ft, 2 160 meter double bazookas,  3 160 meter slopers
Other radio clubs you belong to: none
Favorite ham radio related book or magazines: CQ, QST
Other interests besides ham radio: hunting, fishing and trying to convince my wife that ham radio is GODLY!!