You are here
Ken, KE3X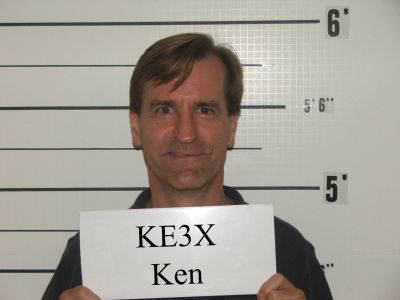 Name: Ken Low
Current call: KE3X
Previous calls held: NV1P, WA1UUA, WN1UUA
How long a ham? Since 1974
How long a PVRC member? Since 2010
Occupation: Private Wealth Advisor
Favorite mode: CW of course!
Favorite contest(s): NCCC and NA Sprints
Notable awards or achievements: US National Team in High Speed Telegraphy (HST), represented USA in Bulgaria and Germany.
What do you like about ham radio other than contests? I like the comraderie of team competition, and helping my sons study for their license upgrades.
Current home station setup: Two FT-1000MP\'s with Alpha\'s, tribander and wires on a DC city lot.
Full description at www.qrz.com/db/KE3X
Other radio clubs you belong to: CWOps
Favorite ham radio related book or magazines: NCJ
Other interests besides ham radio: Scoutmaster and Venturing Advisor for Boy Scouts of America, and travelling the world with my lovely (and Ham Radio-tolerant!) wife Ann and four boys.