You are here
Bill, KC4D
Bill, KC4D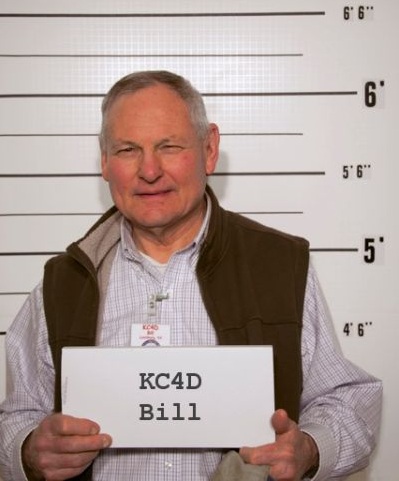 Name: William W. (Bill) Perkins
Current call: KC4D
Previous calls held: K4QIY, 7Q7WW
How long a ham? 55 Years
How long a PVRC member? 5 Years
Occupation: Retired Mfgr. Mgmt. & CPA
Favorite mode: CW
Favorite contest(s): CQWW CW, ARRL 160 CW, CQ 160CW
Notable awards or achievements: Happily Married 45 Years to the former Ida Holland of Roanoke, VA. Son Jim Daughter-in-law Gretchen, Grandon Kohl age 8.
What do you like about ham radio other than contests? Comraderie, Antenna Design / Construction, CW Rag Chewing, DX, CW Mentoring,
Current home station setup: K3 + ALS-1300 + TenTec Titan Amps + Miro-Keyer II + N1MM +\' Soon SO2R w/ second K3 & micro 2R controller. Antennas: MonstIR SteppIR 3 / 4 Element Yagi w/. 80 Meter Add-on  Dipole, Tower is 135 Feet of Rohn 45G with K0XG Super Duty Ring Rotor @ top & TIC Ring Rotor at mid-tower.On 160 Meters Load tower against elevated  counter poise
Supported OCF Inverted Vee Dipoles,
Other radio clubs you belong to: PVRC SW VA, CWops, QCWA Old VA, ARRL
Favorite ham radio related book or magazines: NCJ, CQ, QST,
Other interests besides ham radio: Tennis, Walking, water sports, family travel.