You are here
Larry, K7SV
Larry, K7SV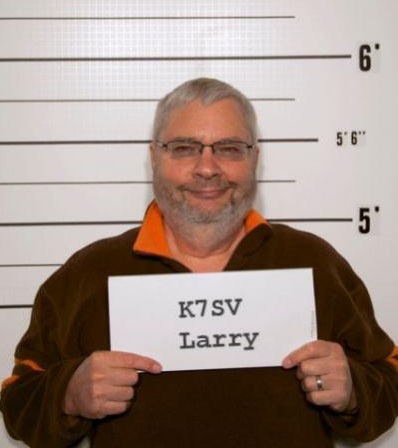 Name: Larry Schimelpfenig
Current call: K7SV
Previous calls held: WA0GQI TF2WLW
How long a ham? 49 Years
How long a PVRC member? 30 Yrs
Occupation: US COAST GUARD MESSAGE SYSTEMS
Favorite mode: CW
Favorite contest(s): SPRINTS, NAQP, CQWWCW, CQWPXCW, ARRLDXCW
Notable awards or achievements: I have a few chunks of wood hanging on the wall and a bunch of wallpaper.
What do you like about ham radio other than contests? Learning about propagation, DXing, building antennas, spending time with friends with common interests.
Current home station setup: IC746/IC756 - 160 INV L - 80M dipole @ 50\' - 40M Rotatable dipole @ 75\' - KT34A @ 65\' - 20M dipole at 40\'.  
Other radio clubs you belong to: NCCC, WWDXC
Favorite ham radio related book or magazines: NCJ
Other interests besides ham radio: Fishing, reading, playing with our dogs.